I did not know very much about "vintage" items when I was younger. Well, that's what I thought anyway. To me I grew up watching The Jeffersons on tv, Laverne and Sherley, Happy Days, etc and I knew they were old but I couldn't grasp the concept fully. I never fully understood the things I saw on there was not the way the world worked now. I am older now, 24 to be exact, and I've got a solid grasp on vintage items. I see the trends coming back into fashion.
I continue to live with vintage items in my life and I will forever have a special place in my heart for those old TV shows. As my love for Vintage has grown I have been exposed to newer and better things.
What's the latest thing?
Vintage sewing patterns.
We now own tons of them, and they have been right under my nose, squirreled away in my nana's attic, basement, bedroom, back rooms, everywhere, and I didn't even know it! My mom and I can't get the full use out of them so when she proposed the idea for me to help her sell them on Etsy and Artfire I was happy to help. I love being able to handle these patterns before I list them and eventually package them to ship somewhere. I've actually sold quite a few to the U.K. and Australia, even Germany!
I want to share my love of vintage with others who are much more sewing savvy than myself. Recently we acquired three new patterns (ones I have not previously listed on Etsy or Artfire), and I thought I'd share them here with you. :)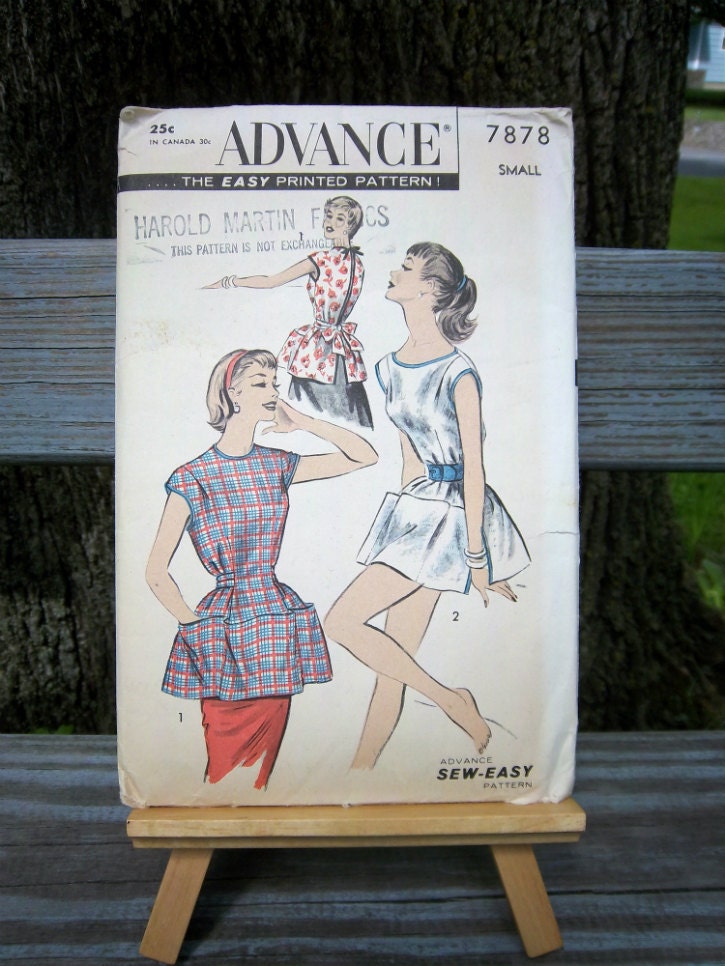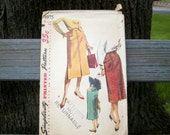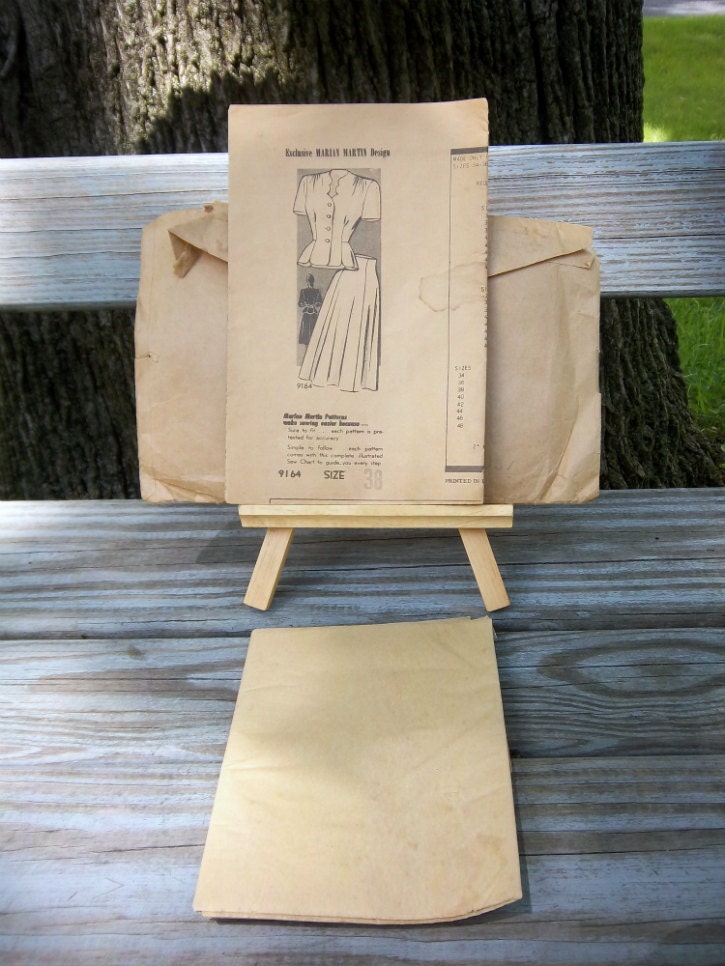 The first is an Advance 1940s sewing pattern for a cobbler apron or poncho. This one is extra neat because whoever owned it before us made two extra pattern sets and they are included with the original. So there are now two small sewing patterns and one large! It's like three for the price of one. :)
The second pattern is a 1950s Simplicity pattern for a slim skirt in a waist size 32, hip size 41.
And the last one is from a brand I have not personally heard of before. It is a mail order Marian Martin 1940s sewing pattern for a skirt and blouse. This one is my personal favorite! I love the type of top this one makes. The pattern is for a size 38.
All three of these patterns are currently up for sale in my Etsy shop, and you can find them in my
Vintage section
.
Although I can't sew and produce vintage clothing, I have begun incorporating vintage supplies in my jewelry. Coming very soon I will be posting a super cute vintage button necklace. In the meantime though I have two gorgeous pairs of earrings up for grabs that are both one of a kind and are made using vintage buttons:
Both of these earrings are available in my Etsy shop. You can see more earrings (including the ones above) in my
Rings and Earrings section
.
I have many more things I'd love to share with you all but I will save that for another blog post. :)
Until next time!
~ Remmie